The HSNWA membership requirements
The HSNWA have strict requirements and qualifications for its members. All members must meet a set of business standards and practices to become a HSNWA member including:
Comprehensive background check
Minimum 5 years in business
Service-minded business practices
Commitment to weekly business growth meetings
Participation in volunteer projects benefiting the local community
In addition to these aforementioned requirements, all potential HSNWA members must provide a list of client references. Potential members are then interviewed by the HSNWA Board of Directors.
If a business passes all the requirements and interview process, the HSNWA members make a final majority rule vote. A majority rule vote in favor of the business allows the business to become an official HSNWA member. All members are required to pay quarterly dues.
The be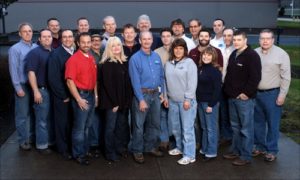 nefits of membership
HSNWA members are recognized as the local leader in their representative trade/industry. Dues help cover costs for lead generating marketing tools:
HSNWA website (increases brand awareness, lead generation, search engine optimization)
HSNWA brochures, newsletters and advertising
Weekly business building meetings
Mentorship from experienced business owners
Social media marketing hub (build your brand by participating in HSNWA's social media community)
Opportunities for civic engagement